We are dedicated to helping you and your family enjoy healthy smiles for life and are excited to welcome you to Precision Digital Dentistry! Our friendly dentists and team will work one-on-one with you, taking the time to help you feel at ease in our office before providing you with personalized care. Call 908-450-7788 today to schedule your appointment with Dr. Joyce Ma and learn about our dental services in Bridgewater, New Jersey!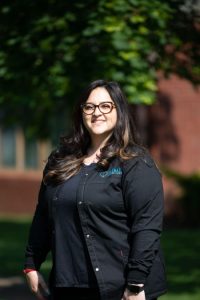 Rosie is the driving force behind our dental office's exceptional customer service and the growth and development of our dental team. With more than 15 years of experience in the dental industry, Rosie brings a wealth of expertise and a genuine passion for providing top-notch patient care. Throughout her career, Rosie has demonstrated an unwavering commitment to ensuring every patient receives the highest level of care and attention. Her dedication to exceptional customer service has earned her a stellar reputation among our patients, who appreciate her warm and friendly demeanor. In her free time, she loves to travel and spend quality time with family, friends and her two beloved dogs, Roxy and Rudy. One of her favorite ways to unwind is by escaping to Long Beach Island, where she relishes in the tranquil beach atmosphere and enjoys the simple pleasures of life.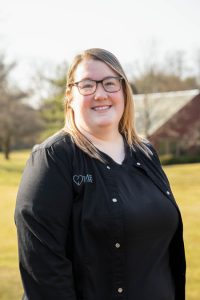 Sara has more than 10 years of experience working in dental offices in PA and NJ. She is knowledgeable in all aspects of the front desk and is skilled at training other team members. Sara specializes in treatment plans, insurance, and coordinating care for our patients. She enjoys working with our patients to answer any questions they may have about their insurance coverages, treatment plans, or their financial responsibilities. Outside of our office hours, Sara is attending school to obtain a degrees in Health Sciences and Nursing. She enjoys singing, learning new languages, spending time with friends and family, and traveling in her spare time.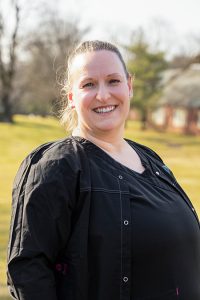 Katja is a highly educated and skilled dental hygienist who discovered her passion for dentistry after a dental internship. She has since earned multiple degrees in education and biology prior to graduating from the University of Medicine and Dentistry with a degree in dental hygiene thirteen years ago. Since joining Prime Dental Care in 2020, she has consistently provided exceptional dental care to our patients. Katja combines her extensive knowledge of general dentistry, airway dentistry, and functional nutrition with her commitment to oral health and overall well-being to create personalized treatment plans for our patients. She ensures that each patient receives the highest standard of care. Katja's commitment to professional growth is evident through her participation in continuing education courses and staying up to date with the latest advancements in dentistry and dental hygiene.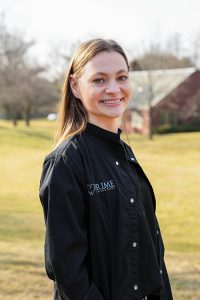 Kate Sanderson joined Prime Dental Care in Spring 2019. She completed her Associates Degree in Dental Hygiene at Middlesex County College in May 2018 with highest honors. Kate immigrated to the US after finishing her Masters of Finance from Russian State Social University. Upon coming to the US, Kate discovered a passion for dentistry. She loves her job and enjoys educating and encouraging patients through their dental journey. Our patients enjoy her bubbly, positive personality and radiant smile. Kate's favorite part of her job is providing patients the experience of excellent dental care and the feeling of a beautiful and healthy smile. In her free time, Kate loves to travel, dine out, and spend time outdoors.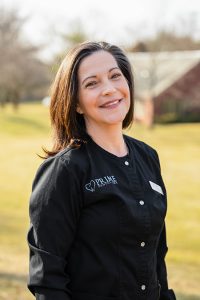 Carol is an accomplished professional with 36 years of experience, dedicating the past three years as the Lead Assistant at Prime Dental Care. With a passion for oral healthcare and an extensive skill set, Carol has been instrumental in providing top-notch patient care and ensuring smooth operations within the practice. Carol possesses a deep understanding of dental procedures and techniques, allowing her to provide vital assistance to the dentists during treatments. She recognizes the importance of creating a welcoming and comfortable environment for patients, helping to alleviate any anxiety they may have about their dental visits. Her warm, upbeat, and friendly demeanor enables her to establish strong connections with patients, making their experiences at Prime Dental Care as pleasant as possible. Outside of work, Carol enjoys spending time with her family and pursuing her hobbies, which include yoga and hiking.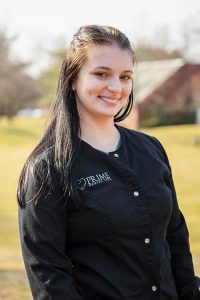 Sarah is a highly experienced and dedicated dental assistant who has been an integral part of the team at Prime Dental Care. With over 11 years of professional experience in the field, she understands the importance of making patients feel at ease during their dental visits and goes the extra mile to provide a welcoming and comfortable environment. Outside of work, Sarah enjoys spending time with her husband and welcoming a new addition to her family, a baby boy. Sarah's extensive experience, coupled with her compassionate approach to patient care, makes her an indispensable member of the team at Prime Dental Care.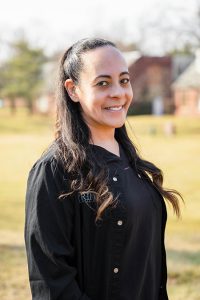 Sue is a highly knowledgeable and skilled dental assistant who has been an invaluable member of the team at Prime Dental Care. She possesses a deep understanding of various dental procedures and treatments after being in this field for over 15 years, enabling her to educate patients and address their concerns with clarity and confidence. Her ability to communicate complex information in a clear and friendly manner makes her a trustworthy resource for patients seeking guidance and reassurance. Outside of work, Sue enjoys spending quality time with her family by going to the park or watching movies with her kids. She is very knowledgeable in her expertise, and caring nature makes her an invaluable asset to the team. With Sue's assistance, Prime Dental Care continues to uphold its reputation as a trusted provider of dental services, ensuring that each patient receives the highest standard of care possible.
Amber is a skilled and dedicated dental professional who brings a wealth of experience and expertise to her role as an assistant at Prime Dental Care. With nine years of experience in the dental field, she has a deep understanding of patient care and a strong background in dentistry. Originally from Pakistan, Amber completed her education and graduated as a Doctor of Dentistry in 2019. She worked as a dentist for over three years, gaining valuable clinical experience and honing her skills in various dental procedures. Her time as a dentist allowed her to develop a comprehensive understanding of oral health and the importance of providing quality dental care to patients. Amber's passion for dentistry brought her to the United States, where she is currently working towards obtaining her dental license here. As a dental assistant, Amber plays a vital role in supporting the dentists and hygienists at Prime Dental Care. She assists with patient care, prepares treatment rooms, sterilizes instruments, and ensures a smooth flow of operations within the practice. Her attention to detail, clinical background, and compassionate approach help create a comfortable and positive experience for patients.